<![if !vml]>

<![endif]>

<![if !vml]><![endif]>

About AUTHOR

/GHOSTWRITER


Riley St.

James
Riley St. James is an established West Coast author, writing consultant and ghost writer with two major novels to his credit –In the Shadows of the MoonGlade AND Deception in the Rainshadows. His published fiction keenly reflects his innate sense-of-story that engages both mystery and the supernatural. Riley also writes credible non-fiction accounts.
Read Riley's national award-winning and incredible true article of how we attacked Viet Nam long before the 1960's. SouthEast Asia, Skewered Warfared.
Riley is also a Public speaker and Tutor who leads and participates in private or general writing workshops as well as public library associations and various professional forums that revolve around literary arts. (Check out his favorite and exciting Alaskan Speaking Journey )
Originally from Michigan, Riley's speech and writing reflects a sharp and harmonious Midwestern cadence; his versatile educational background of fine arts and business is complemented by his many other accomplishments which enhance his ability to create exciting and credible fiction. He is a licensed pilot, travels internationally and dabbles in amateur photography. He has even enjoyed some minor acting roles within his Southern California community.
<![if !vml]>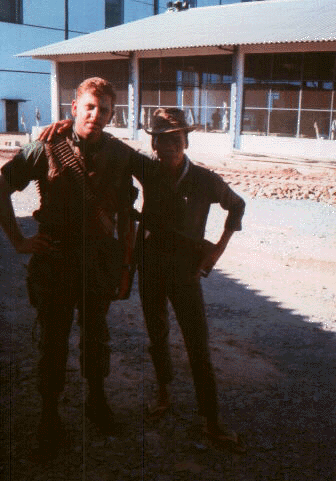 <![endif]>What's New? Riley is writing a Vietnam War tale, "The Tunnel Rats—Into the Shadows of the abyss" A nonfiction adventure of an elite unit of American mavericks -- led by multiple war-medal earner, Sgt. Thomas E Wergen -- who would blindly descend into the dank darkness to meander, creep, seek out and encounter the enemy where even the most courageous were unwilling to venture --- the dreaded and combat-terrifying jungle tunnels built by the North Vietnamese forces. Wergen's group was officially acknowledged "Tunnel Rats" as their record of harrowing feats gradually emerged, especially with the destruction of the major Saigon enemy tunnel, AKRON III during the 1968 TET Offensive.
Also VISIT Riley's New Developing Project Website Lifelong DEATH PLANNING MANUAL ACTIVATING NOW
Also read an excerpt from Riley's new chiller to be completed soon: The Bloodthick Deliverance. Let Riley know what you think
In the meantime, visit Riley's booth at the UCLA LA Times Festival of Books April 24-25, 2010 (Booth 363, by Royce Hall) for autographed books......
Riley's Popular Naming Quote: "A fiction character's name should be as fitting to his behavioral makeup as a glove to his hand. 'Margaret' --- in story --- is not a fiery attorney carving up the courtroom opposition, where 'Lacey' is." Riley St James
Riley Believes: Falling IN Love is the grandest of emotions; falling OUT one of the cruelest… Riley St James
Riley's Writing Creed: If you're not deeply feeling every emotion that you're writing, you're not authoring, you're only recording.... Riley St James
Riley's Epitaph: Dying may turn out to be the best day of my afterlife ...We'll see ... Riley St James
(Seeking a Personalized Copy or Can't find Riley's Books? Click Here.)
Do you have COMMENTS or a STORY for Riley to Consider... Perhaps yours ?? E-mail: Riley@rileystjames.com to send him comments...
<![if !vml]>
<![endif]> <![if !vml]>
<![endif]>